Dieser Beitrag enthält Werbung – advertising.
2021 – Corona times aka Covid times aka lock down aka travel restrictions … and more!
Then in spring 2021 …
Last time we travelled … it seems so long ago … it was last year (2020) in September when we made a trip to Poland. Our classic trip around our wedding day in December slipped away. (We tried to shift the weekend into February, but w/o any success.) Now it's spring & we were longing for some downtime – somewhere sunnier & warmer than at home. (Now also at home the temperatures have risen & the sun glares from a blue sky – at least for some hours around noon.)
During the very 1st weekend in January we decided to do some holiday booking for the next months in the hope for better times to come. Nowadays it's easy to plan because you are able to cancel resp. postpone any bookings (if hotel accommodation, if rent-a-car, if flight or train tickets). So we planned a week in the South, on the Mediterranean Sea.
From end of February we regularly checked the local state of Corona, the entry requirements as well as the return-home requirements. In our destination area there was a 7-days-index ranging from 30 to 18 continuously going down during the weeks before we started. Nevertheless the country as a whole remained a "risk country".
Beginning of March we decided to go – destination: Spain – Palma de Majorca.
The airport was empty. This emptiness accompanied us during our stay. All the photos will show what we found at our destination. (No – we didn't do any walks short after 6 am in the morning …) It was comforting as well as concerning at the same time; more about this later.
I decided to write this post in order to report about our trip & everything implied w/ our trip. Another post w/ lots of photos i. e. the usual holiday post will follow soon.
Let's start w/ the prearrangements.
For entering the country you need a PCR Test w/ checked identification which must not be older than 72 h. Furthermore you need to apply for an entry registration certificate which must be done during 48 h before entering the country.
So we booked a corresponding PCR test & on Thursday about noon we made a trip to the test center at the airport. Corona test was done & during the evening we got the results (negative!).
During Friday we made the online registration for the entry certificate. We got the documents only minutes later.
Then we wanted to check in online as usual, but it didn't work. We got an e-mail that we were checked in, however, for the boarding pass we had to queue up at the check-in counter at the airport.
Saturday morning we started.
At the check-in counter our PCR test as well as the entry registration were thoroughly examined. To make it short: w/o these documents nobody was allowed to board the aircraft.
The flight was fully booked. Everybody wore a mask. Otherwise everybody must have produced an effective negative PCR test before being able to take seat in the aircraft. (To be honest: I think at the moment it is more risky to do food shopping once a week in your trusted (big) food store – especially short to Easter – than sitting in an aircraft surrounded by people w/ negative PCR tests.)
After arriving at our destination all the documents (PCR test, entry registration) were checked again. All was fine w/ our documents & we made for our hotel.
One week later … Coming home?
We are living in NRW – so the NRW Corona Einreiseverordnung has to be satisfied. Coming back from a risk country means either having a test within 48 h before starting home or at the home airport just after the arrival or within 24 h after arrival or be under quarantine for 10 days (which may be stopped by producing a negative test result).
We already had prebooked a test at the test center at our home airport & after the arrival in Germany we made the test at once. Only an antigen-test was required so the results appeared on our phones after a rather short time (negative!).
We registered ourselves in Germany (Digitale Einreiseanmeldung) before starting home, however, nobody asked about it.
We checked in online, but we had to queue up at the counter for our boarding passes.
We paid for all of our tests. It was part of our holiday allowance.
We returned on March 26th.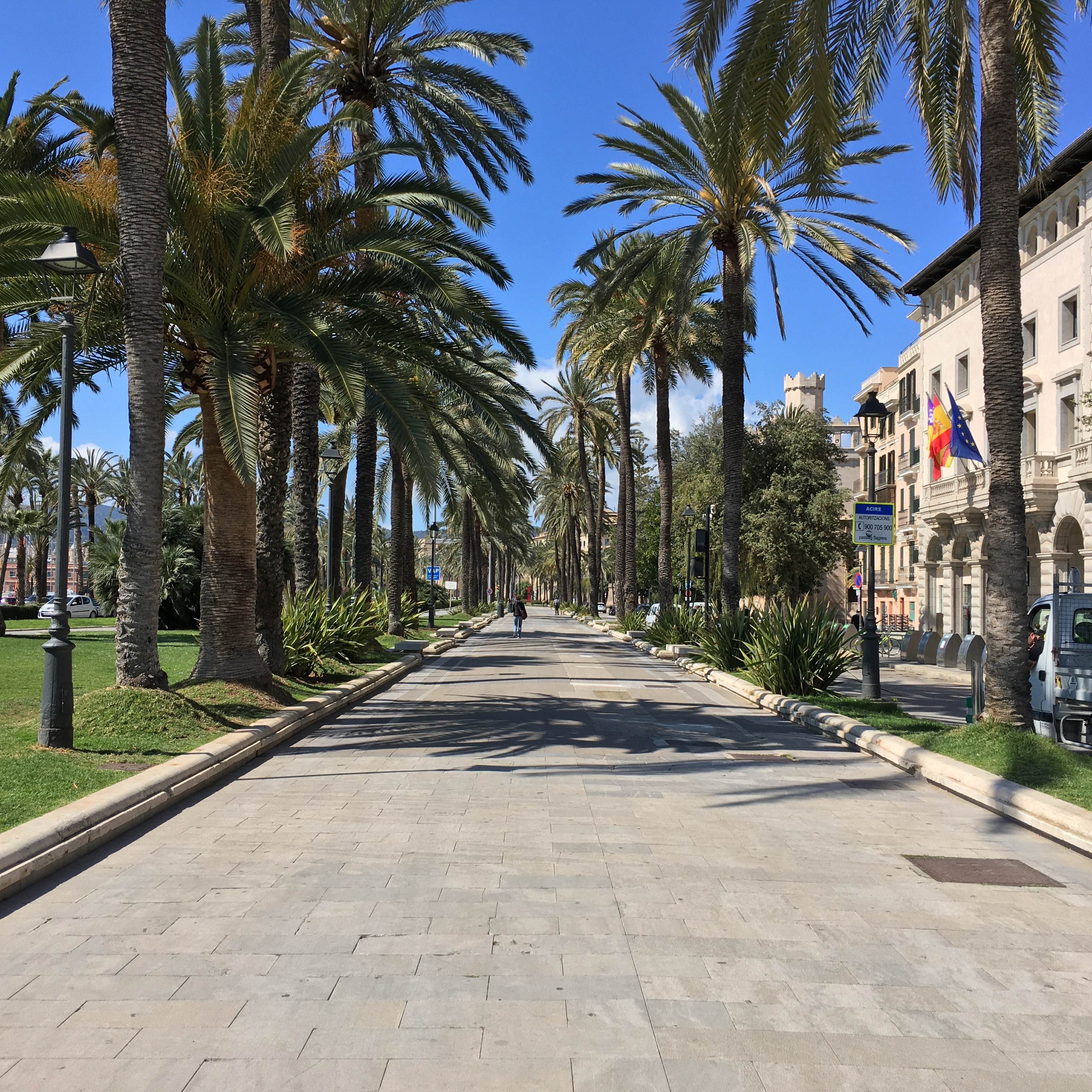 It was an empty town. If in the city or at the port there were only few people. All people wore masks – all day long … except when eating & drinking.
Any buses w/ groups of tourists doing sightseeing? No.
My better half & I did a lot of sightseeing … we enjoyed taking photos w/o any interference of people getting suddenly in the way of the lens. There was this emptiness accompanied by quietness. As a whole a holiday feeling which nobody would assume on this busy island.
We really enjoyed strolling around Old Town & having a coffee or a beer somewhere on a quiet square.
Cafés, bars, bistros, restaurants etc. were open until 5 pm. There were always only few tables – I estimate about half of the usual layout. Curfew started at 10 pm. (Don't think that we were on our way so late …)
We usually had breakfast in our hotel about 9 am. Our hotel was extremely concerned about cleanliness & making the stay safe. We adjusted our daily schedule & had a late lunch resp. an early dinner about 4 pm each day – preferably open air at the seaside. The hotel's bistro/bar was open in the evening for drinks & snacks (aka vino & tapas).
We walked along Old Town alleys & got impressions of great attractions like the cathedral. Due to March the cathedral was still closed for visitors.
Do I really need to mention something about the weather?
(Only that it wasn't so hot as the photos might suggest …)
Twice we rented a car & cruised the island. Emptiness also at the beaches.
To be honest I liked this emptiness & the quiet alleys & the seemingly undisturbed coast w/ the mountains … However, it's also frightening. The island depends on tourism, its economy is seriously struggling. Although the stock market is booming & certain service sectors are overstressed because of consumer demands tourism & travel sectors experience a dry spell.
Our delight is their income!
Good bye to notorious Majorca and Spain!
(We'll be back!)