Dieser Beitrag enthält Werbung – advertising.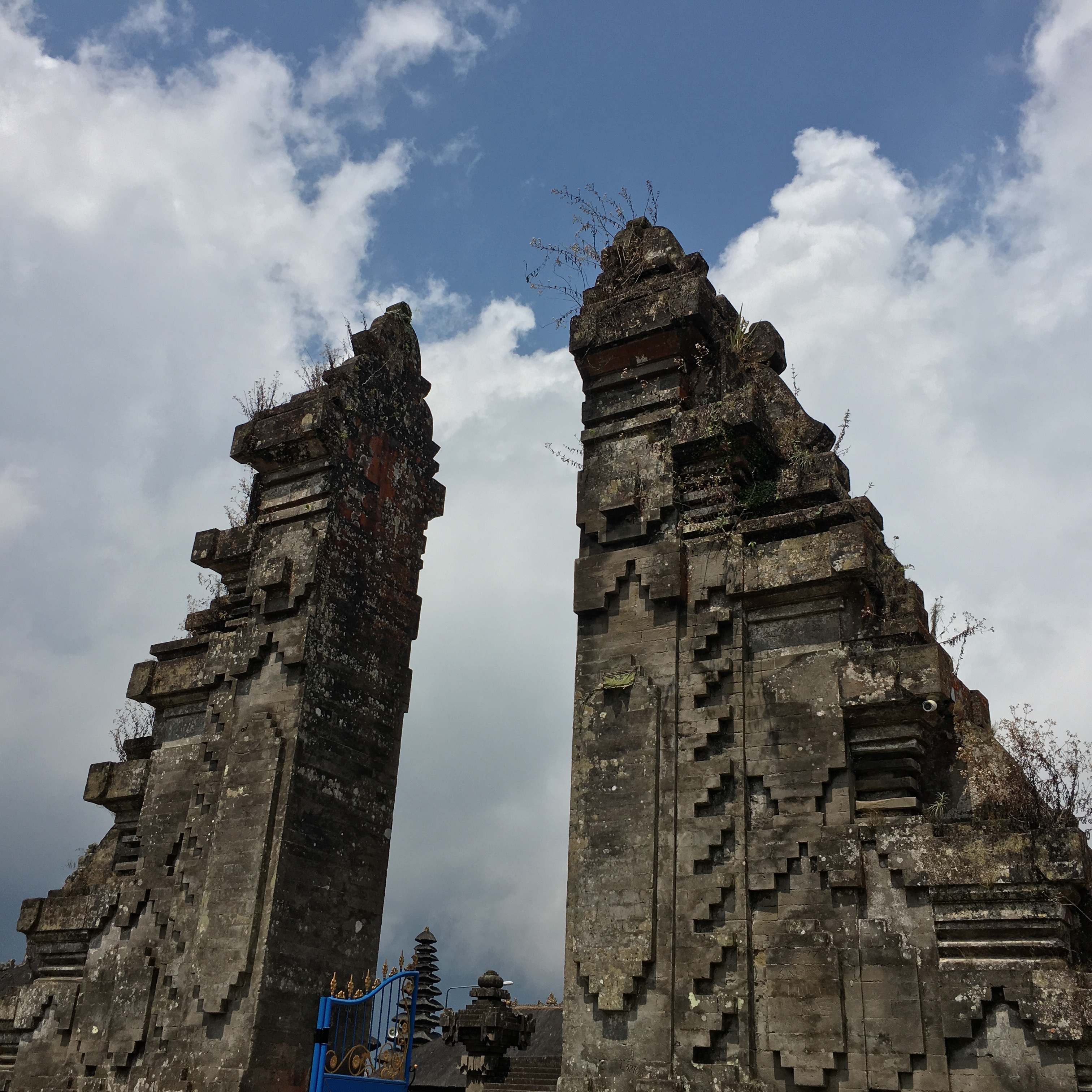 We are back from Bali.
In October we went for 3 weeks to Bali & enjoyed each day of our holiday. We stayed near Ubud in a gorgeous small resort & started day trips all over the island from our basecamp. We visited temples & even more temples & rice terraces & beaches & of course Ubud … It was a holiday for relaxing & chilling out nevertheless fully packed exploring Bali's culture.
Most impressive? I think Bali's temples are more than worth a visit. We really got temple addicted & couldn't stop taking photos.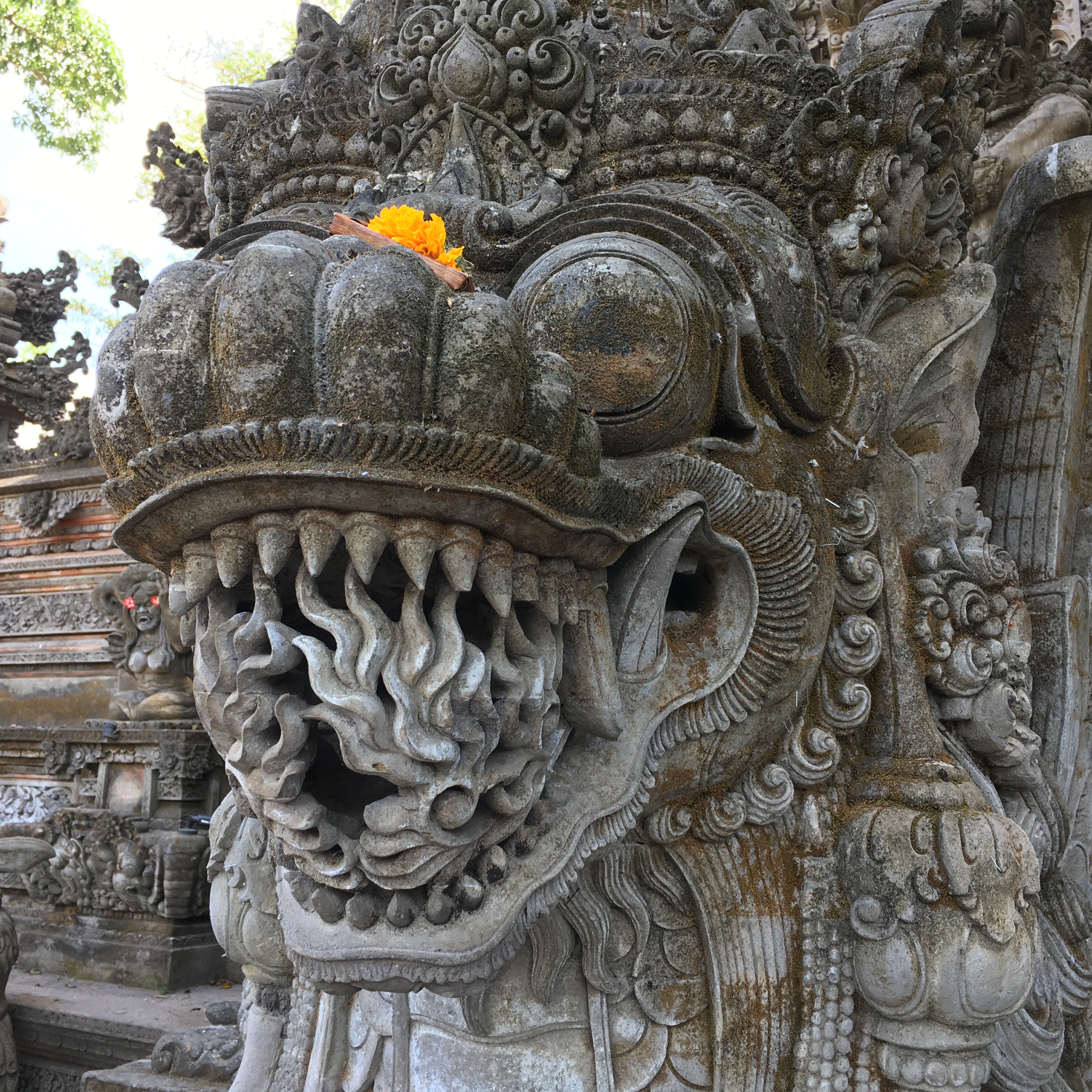 For the record:
I don't know how many temples are on Bali. Our travel guide estimates – at least – about 20,000. So I think my post's headline isn't lying.
Bali is mainly a Hindu country – so there are Hindu temples scattered all over the island. There are some rather big & important temples, there are smaller dedicated temples in the villages & there are all these family temples along the roads near the houses … We learnt that almost each Hindu family in Bali has got their own temple. (So it's no wonder that there are 10,000 or 20,000 or even more temples on this island.)
However, let's start w/ introducing our reliable travel guide* accompanying us all over the island:
(This is the latest version of the travel guide*; we used a previous edition.)
Characteristic for all gates into temples or inside temple areas are these high massive pillars which seem to have been a unique monument once & then just cut in the middle & pulled apart.
Inside temple areas which might be quite large there are more doors leading to areas forbidden for tourists. They are magnificent in colors & carved structures.
We visited only a small part of Bali's temples:
Pura Ulun Danu Bratan
Pura Uluwatu
Pura Goa Gajah
Pura Tirta Empul
Pura Tanah Lot
Pura Taman Ayun
Pura Puseh Batuan
Pura Dalem.
(Make an educated guess: yes – "Pura" means "Temple".)
These are temples at the coast as well as in the mountains, in Ubud & near Ubud … All the photos are taken somewhere in these temples or from outside (if you – the tourist – are not allowed to walk inside).
For the record:
There is Pura Lempuyang. This is the temple w/ the famous gate where alle people pose for a photo w/ nothing but the gate, the blue sky & what-seems-to-be-water-smooth-as-glass. Instagram is full of these posts.
We didn't embark on Pura Lempuyang.
Our travel guide kindly reminded us that it takes 1,700 steps to reach the upper level w/ the famous gate.  Also we learnt that the most beautiful time for a visit is early in the morning which would have left us starting a trip somewhere about 4 am or so. Also we learnt that there are long queues on the upper level of the temple for the spot at the gate. (Furthermore: the "water-smooth-as-glass" isn't any water, but a special trick of photography using a mirror …)
So if you miss any photos of Pura Lempuyang … that's why!
So let's now indulge in some glimpses of Bali's temples which seem rather alike, but always reveal lots of details when investigating the areas.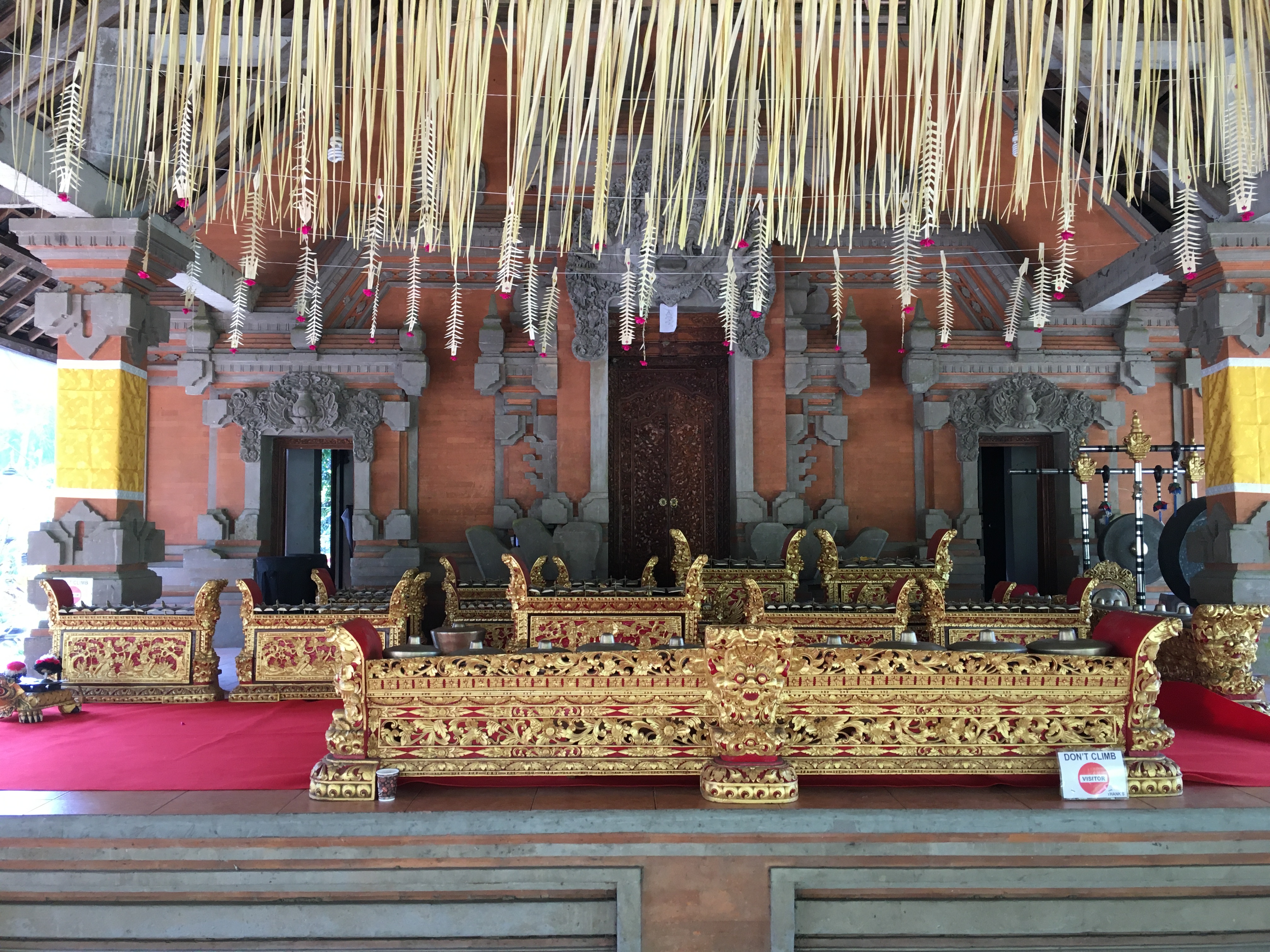 There are elaborated walls telling stories of their own.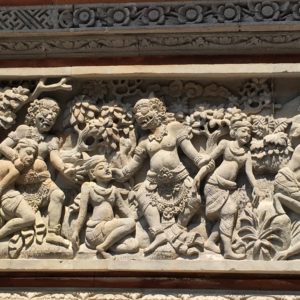 … & there are all these guardians, these gods & goddesses, these demons – all these stony figures … all around the temples.
Bali's people are deeply religious. Did you notice the flowers & fruit here & there in the photos? Each morning offerings are made all over Bali: in front of each house, in front of each temple, garnishing the statues … In each shop you'll find a small delicate family altar w/ burning incense.
(Only tourists just stamp down the delicate offerings …)
Another view of details …
… & a cat strolling around …
Once again our travel guides*:
*All books are affiliate links to www.amazon.de (details Datenschutz).
Alle Bücher sind über affiliate links mit www.amazon.de verknüpft (s. a. Datenschutz).