Dieser Beitrag enthält Werbung – advertising.

Ash Wednesday is gone & Easter approaches at an incredible rate. Lenten fast started… Everybody talks about "modern" Lent like loosing weight, dieting, detoxing – in short: getting ready for the summer season.
Another buzz word is "digital detoxing" which seems more and more relevant – according to lifestyle blogs & gurus behind the scenes – to gain resp. regain your proper work-life balance or simply to shut down & abdicate from any digital life (as a rule for a limited period of time!). Since beginning of 2019 I met the buzz word & corresponding projects all over the social media hemisphere – again & again.
Last week my better half & I spent time in Ibiza. We packed our bags, locked our home & set off to Ibiza anticipating a blue sky & a brilliant sun, blue ocean, white sands, chilled white wine, tapas galore…
…& I thought about starting a week devoted to digital detoxing. I'd read quite a lot about these adventures during the last weeks – so well: why not give it a try!
Then I thought: what does it mean?
Making a "clean start":
no social media
no e-mail
no messaging
no calls
no videos
no TV watching
no streaming
…
resp. concerning the equipment:
no (smart)phone
no tablet
no notebook
no PC
no e-reader
no TV
no satnav
no D-SLR
…
Sounds pretty easy, or?
Just leave all the gadgets at home… no more seems to be required!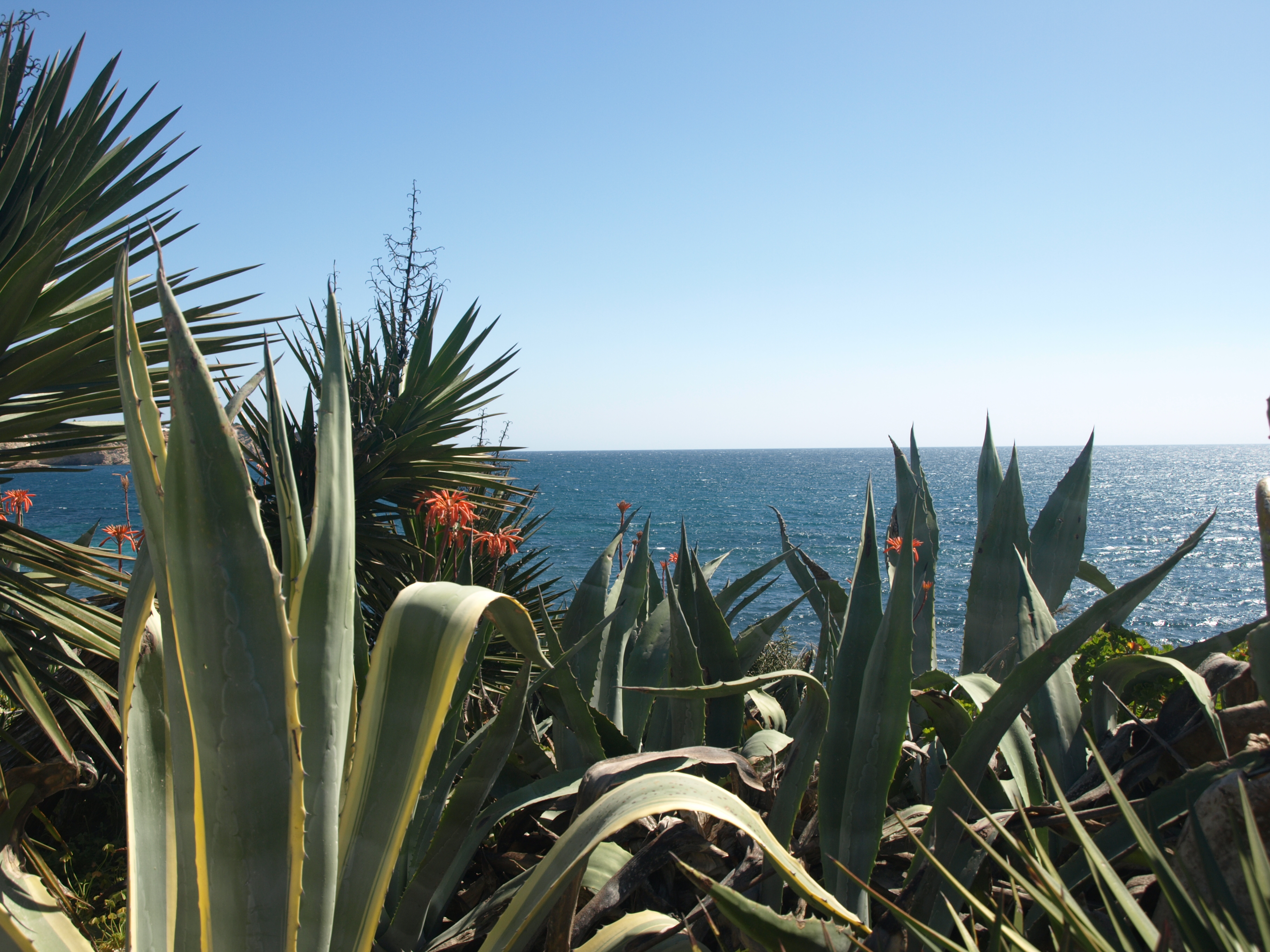 At this moment in time I suddenly paused & concluded that this "clean start" wouldn't work for me.
Ok: if I planned to go to a beauty & wellness resort (near my home) from Friday afternoon to Sunday afternoon I think I'd just shut down any of my gadgets & leave home w/ a bag full of wellness clothes & an open mind to get pampered all day long. I even could imagine to stay away from reading & listening to (my!) music…
In this case – a whole week in Ibiza – I wasn't sure because my life as well as the life of my better half are well imbedded in lots of digital services. Starting w/ online check-in & boarding cards on our smartphones, books on our e-readers, digital booking confirmation for the hotel, the daily newspaper on my tablet, digital confirmations of credit card bookings etc.
So I decided to set up rules for digital detoxing on my own…
I packed my smartphone, my tablet, my e-reader & my D-SLR. Fine.
I decided:
no Facebook
no Twitter
no Instagram
no Pinterest.
Furthermore:
e-mails…
(I decided only to scan my e-mails by their headline from time to time to sort out messages concerning my bank account, my credit cards, our booked flights… in short: anything that might be important!)
messaging…
(I decided to follow up all my messages on Whatsapp & iMessage because it's always & only F&F… & there are never any message avalanches!)
internet browsing…
(I decided to ignore all blogs – especially everything related to my work as a food blogger… & all the stuff that you usually come across by chance as well as any research fiddling!)
online shopping…
(I decided to do no online shopping – not even for ebooks or music or streaming offer or…)
watching TV…
(During traveling my better half & I are never so much interested in TV – so I thought: let it be!)
Of course I also didn't plan to do anything concerning both of my blogs!
So let's have now a look at the other side of the coin…
What did I do based on digital services?
reading my online daily newspaper
reading books on my e-reader
taking lots of photos w/ my D-SLR & my smartphone
essential administration tasks like checking-in for our return flight etc.
navigating Ibiza based on my smartphone's satnav.
Are there any alternatives?
Ok: I could do w/o my newspaper, however, I had lots of time to read articles unhurriedly. Of course I could have bought a pile of books & grabbed a suitcase of the next bigger size… You may also take photos w/ an analogue SLR… & you may run around w/ a street map…
For the record:
Since some years I buy only e-books (exception: cookbooks & coffee-table books & tourist guides). It's more efficient because you need no space at home, there's no waste of wood, water, energy etc. for producing paper, printing, storing, transporting… On my e-reader I've always stored about a dozen new books to choice from. (Sometimes I even buy a ebook copy of one of my favourite novels… while the resident books slowly march to online resellers.)
I exchanged my SLR for a D-SLR about 10 years ago – and sold my SLR & all the related equipment recently successfully on Ebay (yes: it took me some time to stomach the acceptance of separation after about 30 years of traveling together…) .
…& I hate folded maps creasing & crumpling in the wind.
It's really surprising how much time you get if you stay away from digital social life. I used it for reading, indulging mainly in crime novels: in the morning before breakfast in bed, in the afternoon next to a glass of chilled white wine on our balcony overlooking the beach, in the evening after dinner before getting lost in sleep… In between my better half & I walked along the beach, we found our way into Ibiza town & climbed up to the fortress & the cathedral. We rented a car for 2 days & roamed all over the island – always supported by café solo & tapas.
However, coming to the novels I read:
I started w/ Commissaire Albin Leclerc (retired) chasing a serial killer in Southern France i. e. Provence. It's the 1st part of a series, one of these popular series written by a German author w/ a French pen name. I started reading the novel on the plane & well… just relax & start dreaming of sweet Mediterranean life!
(Sorry – no English translation!)
Dolores Redondo's Inspectora Amaia Salazar on her part tries to solve the mystery of another serial killer in Northern Spain. It's a remarkable novel mixing professional & private life in an extreme way. It's the 1st part of a trilogy – and I'm pretty sure that I'll continue reading…
(An English version is available!)
Finally some thoughts about Bali by an expat living there since about 2000. (Yes: my better half & I plan to do a trip to Bali in autumn…) The book is based on a periodic column in one of Bali's newspapers. It's amusing to read although I got the impression that after having read about 50% there wasn't any new information left.
(Sorry – no German translation!)
Going back almost 70 years into Barcelona of the 50s following Rosa Ribas' Ana Martí, a young journalist trying to become a renowned crime reporter, is a journey into the past. It's interesting if only because of the strange social & political situation where it's difficult to navigate w/o getting harmed. Of course it's the 1st part of a series…
(Sorry – no English version so far!)
Elisenda Domènech, head of the Serious Crime Unit in Girona (Catalonia), has to fight for her team amid a network of intrigues of police, judges etc. and – above all – has to unmask a brutal killer. It's also a series. (You may have noticed that I concentrated on Spanish crime novels during our trip.)
(Sorry, no German translation!)
The last novel I only started reading on out way home. It isn't a cookbook, but a solid novel about women who bake, make a career of it…
(A German version is available!)
At the end I was happy w/ our trip & my approach to digital detoxing. I didn't miss the social media world although I enjoyed browsing my favourite blogs when home again.
…& I think that a hard-line abstinence of any digital services isn't feasible & constructive nowadays. Of course it seems possible to manage without, absolutely in theory, but let's try to be honest: digital services & social media are part of our bread-and-butter life & they are helpful, simplifying, supporting…
*All books are affiliate links to www.amazon.de (details Datenschutz).
Alle Bücher sind über affiliate links mit www.amazon.de verknüpft (s. a. Datenschutz).